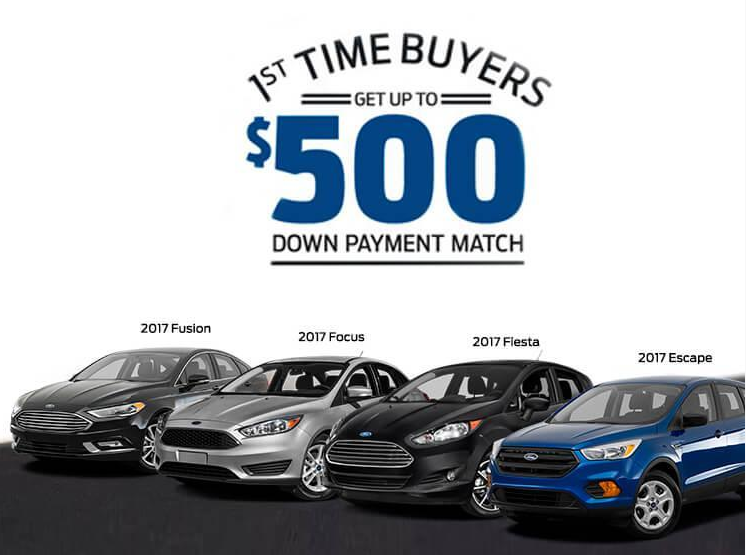 REBATE ELIGIBILITY
Rebate is available for First Time car buyers (you never had a car loan/lease before)
Eligibile vehicles are brand new Fiesta, Fusion, Escape and Focus models.
Vehicle must be financed or leased through Ford Credit.
Credit must be in good standing and have full-time employment for at least 6 months.
The vehicle must be registered in the name of the First Time Buyer rebate applicant.
Must have a valid driver's license.
Taxes payable before savings deducted.
AdChoices